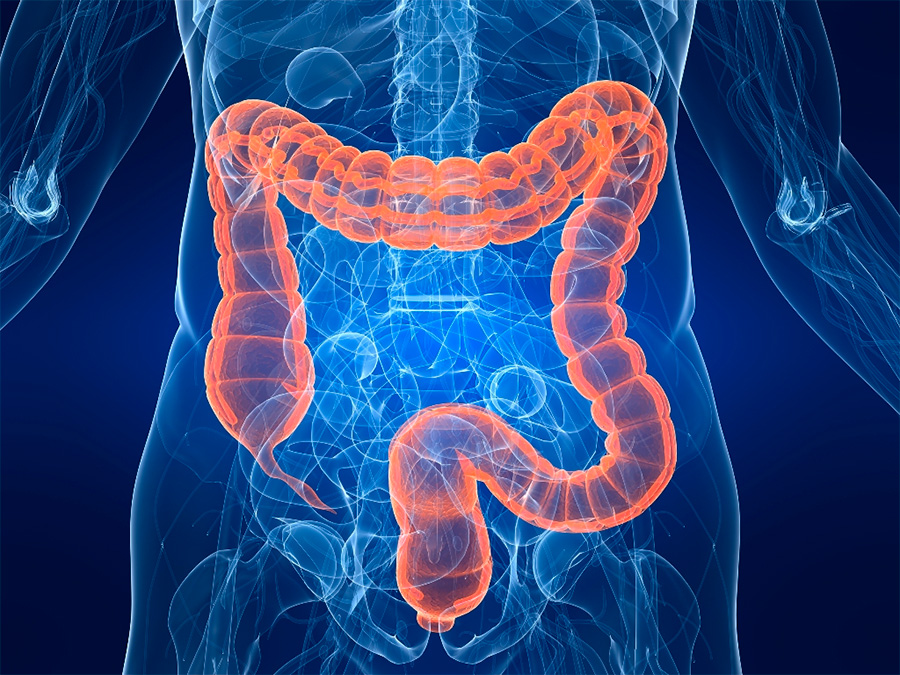 Knowledge base
Molecular diagnostics and targeted treatment of colorectal cancer
In the treatment of colorectal cancer, in addition to the classical oncological approach, precision oncology is increasingly gaining ground, resulting in a therapy that is selected based on the molecular properties of the tumour.
For nearly ten years, targeted treatment of advanced metastatic colorectal cancer has been guided by two main goals: inhibiting the formation of cancerous vessels and inhibiting the function of EGFR (epidermal growth factor receptor). With the proliferation of multigene studies, the identification of newer targets and a better understanding of the mechanisms of tumour formation means that we now have significantly more molecular targeted drugs, while the identification of resistance genes helps to make the use of targeted drugs more effective.
Targeted treatment by inhibiting blood vessel formation
If the tumour does not have a target gene abnormality, conventional chemotherapy may be supplemented with angiogenesis therapy.
This is based on the recognition that by inhibiting the formation of blood vessels that supply the tumour with nutrients, tumour growth can be stopped and the tumour can shrink. This requires the inhibition of vascular endothelial growth factors (VEGF) that stimulate the formation of new blood vessels.
Molecular diagnostics of RAS, BRAF, HER-2, PI3KCA, MET and other rare mutations
If you want to treat the tumour with targeted therapy, you will need molecular diagnostic testing before starting treatment.
If a protein called EGFR is found on the surface of tumour cells, it can be targeted to inhibit it. In colorectal tumours with EGFR mutations, molecular testing of the KRAS, NRAS and BRAF genes is routinely performed during histological examination before treatment, as EGFR inhibition is ineffective in the presence of mutations in these genes. However, there are many other resistance mutations that may be present in the tumour that are not part of the standard molecular pathological processing and the efficacy of EGFR inhibition in their presence is questionable. Yet, these and other mutations are also molecular targets for other agents.
One of the benefits of targeted treatment is that in some cases of previously inoperable liver or lung metastases, surgery is available. Half of patients who have surgery remain cancer-free beyond 5 years, meaning they can be cured.
Microsatellite instability (MSI-H), deficient mismatch repair (dMMR), homologous recombination deficiency (HRD), high tumour mutational burden (TMB-H), PD-L1 detection
In everyday life, gene defects that lead to tumour development occur regularly, but DNA repair mechanisms (DRDs) can correct them. These abnormalities may be of germ cell origin or acquired, but are specific to the tumour. If DNA mismatch defects are detected in tissue samples, this opens up the possibility of a new therapeutic option, the use of immune checkpoint inhibitors (inaccurately called immunotherapeutic agents).
The efficacy of immuno-oncology treatment can be indicated by tumour mutation burden (TMB-H), MSI/dMMR and the detection of PD-L1 protein structure on the tumour cell surface.